Side Hustles for Arts and Craft Lovers
Are you good at arts and crafts? Do you know there are arts and crafts that you can sell to make extra money from home?
Absolutely, Tons!!!
In this post, you will learn more about how you can start a thriving arts & crafts business from the comfort of your own home today!
And the good news is you can quickly turn your hobby/ skill into a lucrative side hustle by making DIY crafts to sell.
What I love about starting an arts and crafts business is you can start it in the comfort of your own home.
So as a stay-at-home mom, if you have been thinking about what you can make to sell, these are great options to get started with today.
Moms' side hustles are very popular because many moms want to increase their income without going back to work full-time, and these businesses allow them to spend more time with family.
A total Win-Win.
Here are articles on ways you can make money from home as a stay-at-home mom.
✨5 Profitable home-based businesses you can start right
✨How to make $3000 or more working from home ( Legitimate jobs)
✨25 Flexible stay-at-home mom jobs that pay well.
✨10 Digital products to sell and make money in 2021
✨20 Genius ways to make money online from home, as a stay-at-home mom.
✨21 Best online proofreading jobs in 2021
In addition, crafting is a fun way for you and your little ones to create beautiful things together or gift creations as presents.
Other Side Gigs To Make Quick Money
You can make extra cash on the side and in addition to your arts and crafts by shopping online, watching videos, or taking simple surveys.
There are a few popular sites that will pay you for these.
Here are my favorites;
You can read more about these sites in detail here.
Top 65 Crafts That Make Money 
---
At home, at your own time, there are so many fun crafts that can generate additional revenue.
The good news is that you can always learn a craft online so even if you are not great at any craft per se, you have the option to learn and start making money from home right away.
Creative bug is my go-to for learning any craft at all.
They offered the easiest and fun online learning experience when I learned how to sew one line from their website.
They have many other classes such as sewing, arts and design, cutting, crocheting, knitting, bakery, baked goods, home decorations, and much else.
Plus, they also offer some free classes too so check them out and i am certain you will find something new to learn the can make you money in no time.
>>>> Sign up for a free trial at creative bug here and thank me later?<<<<
Here are some great craft ideas to make and sell .
1)Purse parties
If you love creating your own unique handbags, hosting purse parties could create a side income for you.
Every woman loves a great handbag which is why this side hustle can be so profitable.
To start, check with your friends to see if they would like their purses customized by you or if they would want to host a party where you can sell bags of your own creation.
2.Art lessons 
Offering private lessons for children in the neighborhood will allow you to earn a side income while staying at home with your family if you have an art background.
You can also offer evening classes to adults who wish to learn a new skill.
This is an incredible avenue to make money as a stay-at-home mom.
Take advantage of social media to market yourself and get the word out there about your services.
3)Pet portrait commissions 
If you love drawing and painting, offering to create unique pet portraits for your neighborhood will be a thriving art and craft business.
It is a great idea to make some extra money.
You could also offer to create framed prints of the pets.
This will certainly help you attract more customers.
40 Pages Free Printable Business Planner to grow Your Business Effortlessly.
4)Sell your soap and skincare products at local shops and farmers markets
Making soap and skincare products for sale is another money-making craft idea that you can consider.
It is a lucrative art that you can get paid to do.
Consider offering handmade soaps and skincare products like lotion bars or lip balms in stores or farmer's markets near you.
How to make herbal infused body oil.
You can also set up an online shop to reach a larger audience and, of course, post pictures of your products on social media.
Get Started: Learn how to make easy beginner soap.
5)Teaching arts and crafts 
If you enjoy teaching children how to create art, there are numerous ways to turn that into a side hustle.
You could get started by offering Community education.
Another option is teaching these art classes online.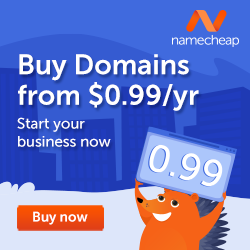 6) Product designing 
Product designing is a terrific way to make money with your creativity.
If you're good at coming up with fun new products, you can look into finding a patent for your idea and then licensing it to manufacturers.
Handpicked printables just for you.
7)Handmade wedding favors –
Have you seen those beautiful mason jar love notes?
Well, why not do something similar for weddings and other celebrations where you might want to give away favors in little Mason jars?
This is one of those crafts that does require a lot of time in advance (at least six months or more), but it will pay off when you've got custom favor orders!
As for supplies, again, these are things that you can quickly get on Etsy;
Etsy also has listings for tutorials if your craft isn't fully developed yet.
? get started with art and crafts classes.
8) Bird feeders –
There are multiple ways of making bird feeders.
Many people combine this craft with the birdhouse craft mentioned above, but you can also make a simple version that's basically a cone shape with a string attached to hang it from.
You can also use mason jars for this project if you decide to glue them together and fill them up with seeds.
For supplies, try looking on Etsy once again – there are hundreds of independent sellers waiting to sell you all sorts of things for your DIY projects!

9) Tote bags –
Do these need any explanation?
Tote bags provide structure and lots of pockets, making them perfect for grocery shopping or other shopping purposes.
Depending on what type of fabric you get, these bags can be pricey; with some careful shopping, you can make something similar (or even better) for a fraction of the price.
How to stencil a statement tote.
More to read; 20 genius ways to make money online from home as a stay-at-home mom.
10) Scarves –
Like hats, scarves are always lovely to have in the wintertime.
They're usually not too tricky to sew, and buying supplies is pretty cheap as well.
There's no real trick to making these, but check out Pinterest once more for ideas or tutorials on how to do it just right! 
11)Vinyl record crafts –
Many people love listening to music through vinyl records these days, so why not turn them into cute little trinkets?
From clocks to Christmas tree ornaments, there's plenty of room for creativity when it comes to crafting with records. C
heck out Etsy for supplies, since many people are selling the records themselves too!
12)Resin crafts –
This is a great DIY craft you can start selling today.
Resin can be used to make all sorts of things, from jewelry to keychains to home decor.
One of the most popular styles is making little animals or insects with it – but don't limit yourself!
13)T-shirt yarn –
This craft combines knitting, sewing, and repurposing.
Who would have thought that yarn could come from an old t-shirt? And as it turns out, old t-shirts can actually be found pretty quickly, so there's really no excuse not to give this craft a try.
You can easily sell your crafts online.
14. Reclaimed wood crafts –
This is another fantastic craft to make.
You can get reclaimed wood from either yard sales or Craigslist, depending on your area.
Any type of wood will do, but the main reason people choose old palettes, in particular, is because they're very lightweight and easy to work with.
You can find tutorials on Pinterest if you need help getting started, but it shouldn't be hard at all!
15)Wood burning signs – 
This craft combines weaving, rustic decor, and repurposing to create something truly unique!
Plus, once you purchase the tools for this craft (which are relatively cheap), you can use them for other projects as well.
16.Birch vases –
This DIY project takes some patience, but the result looks way better than buying cheap plastic vases at Walmart.
It is a terrific option to sell online.
Best of all, birch trees are relatively cheap to buy in bulk during most times of the year – which means that these vases will cost next to nothing in materials!
How to make DIY birch back vase
17. Fabric coasters – 
Fabric coasters are a good craft you can sell for profit because protecting your tables against stains and spills are very important, and people will always be willing to pay for something like that.
You can make fabric coasters with all types of fabrics – including ones leftover from other crafts!
18.Decorative pillows –
Once again, this craft combines sewing skills (making the pillows themselves) with repurposing (using old t-shirts, scarves, etc.).
But even if you don't have any sewing experience at all, there are plenty of tutorials online just waiting to guide you through the process.
Plus, these pillows are beautiful decorations for both inside and outside your home.
19. Jewelry holder –
Jewelry holders are one of my favorites crafts to make and sell because this project is straightforward but still very practical.
20. Screen-printed t-shirts –
These are actually super simple crafts to sell, but keep this trick in mind before buying new clothes.
Most thrift stores will sell t-shirts for extremely low prices (less than $1), so if you know how to screenprint, all you need to do is buy blank shirts and some paint/stencils, and voila! You're done!
21.Leaf candleholders –
This craft combines repurposing with candlemaking.
In fact, the process for making leaf candleholders is almost the same as making actual candles.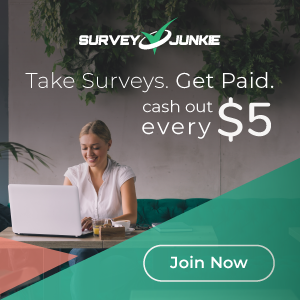 22.Magnetic knife holders – 
 This project might seem a little intimidating at first, but it's actually a lot easier than it looks.
Plus, these magnetic knife holders are beneficial and will make great gifts for anyone who likes cooking.
23. Mason jar soap dispenser –
This is actually a fantastic gift idea.
People love mason jars because they're incredibly versatile, so giving them a handmade soap dispenser as a housewarming gift is guaranteed to be a hit!
If you want to make your own soap for it, that would be even better
Get started: How to make a mason jar soap dispenser.
24. Fabric-wrapped rocks – 
This craft combines repurposing with painting.
All you really need to do is spray paint some rocks, wrap them in fabric scraps of your choice, and then use glue to attach a hot glue gun to the backs of the rocks.
Best of all, you can paint them using regular acrylic craft paint – which means that they're incredibly cheap to make!
24.Painting & Drawing
This side business is perfect for stay-at-home moms who have talent in drawing or painting.
The best part is, you can monetize your passion for art in a variety of ways.
For example, You can sell your own unique paintings or draw portraits for people worldwide at websites like Etsy, Amazon, fine arts America, society6, Saatchi art.
You can also sell your art via social media.
Learn how to paint a landscape in oils
26. Sculpting
This is another great option that can be a lucrative money-making business.
The good part is the better you become at sculpting, the more money you can make.
You could also decide to start making 3D sculptures for sale online through sites like Ebay and Etsy.
27.Sewing
Get started with sewing to make money by sewing pillows, stuffed animals, or other fun crafts which you can sell on eBay and Etsy, where these items usually do very well.
Make sure to choose patterns that are easy to reproduce so you can make more money side hustling.
Get started:?Learn how to sew
28.Handmade soaps –
Making handmade soap is perfect for moms who want to be creative while still having time left over to take care of their families.
A terrific option is making soaps for different occasions and holidays, such as Easter and Christmas soaps, to sell them on Amazon Handmade.
It is an easy way to make money while doing something that you love.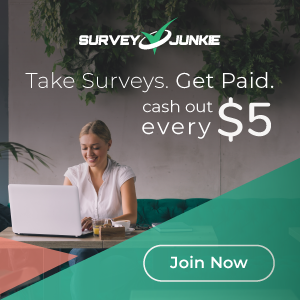 29.Sewing patterns –
Moms who want to be creative while making money side hustling can do so by sewing patterns that they can then sell online through websites like Etsy.
So If you sew your own clothes to wear at home during your free time, why not try making your designs into profit-making sewing patterns?
Sell them on sites that house homemade sewing patterns like Etsy, Etsy, ebay amazon.
It's the perfect way to make some extra side income.
This side business requires a lot of time and effort, but the job more than pays off once you start raking in profits.
30.Knitting-
This is perfect for mothers with exceptional knitting skills.
You can knit scarves, sweaters, or even blankets to sell and make money.
31.Crocheting & Quilting
This side job is perfect for moms who have a knack for crocheting and quilting.
Examples of products that will make money are scarves, hats, and other cold-weather accessories.
32.Doodle Art
A mom looking for side jobs that they can do from the comfort of their own homes should learn how to draw cute doodles and then sell them online through platforms like creative market. 
The good part about this craft is that you can earn passive income when people download your art multiple times.
Read More: The best digital product to make and sell for money.
33.Painted rocks
If you take a freestone painting class online, you could start an art business where you take requests from customers, paint pictures on or decorate rocks with pretty designs, and then sell them online.
You can do this during your spare time to make extra money.
34. Woodworking
Moms with woodworking skills can start side hustling by selling their furniture online through websites like Etsy or Ebay.
This side business requires a lot of time, so only moms who are confident in their carpentry skills should pursue this side job.
35.Painting Ceramics –
These side jobs will bring you a handsome commission if you can make ceramic pieces that sell well.
Some side business ideas to try include coffee mugs or plates with pretty designs.
Learn how to design on ceramics
36. Pottery
Moms whose passion is pottery can take their love for this craft to the next level by selling their handmade pots and other types of handmade vases to make money.
You can sell these through websites like Etsy, ebay amazon online crafting sites.
37. Crafting Unique Art
If you're an artsy type who loves making all sorts of unique crafts, you should try selling them on the side.
Make a website that sells your handmade items, and then market yourself through social media.
38.Crochet Flowers
If you have the skills to crochet, why not make crochet flowers to sell at local craft fairs or farmer's markets.
You can take your business one step further by selling these accessories online through Etsy, ebay amazon online crafting sites.
Find customers who want to buy specific flowers for weddings, birthdays, and other special occasions.
Learn how to crochet; unique designs.
39.Glass Painting
Moms who have an eye for detail and love painting things, in general, will love selling their glass painting skills online.
You can sell your finished products on websites like Etsy or Ebay, Etsy ebay amazon.
Learn how to stencil on glass.
40.Journal Making-
These side jobs will put you in touch with specific requests from customers, so if you keep an open mind, mothers will find this side gig to be a fun experience.
Start by making small requests for journals, and then work your way up to more complicated orders as time goes on.
You can take it a step further by setting up your own website for these sales.
Explore making printables too.
? A 30-day series of easy-to-follow video lessons on how to keep an artistically-inspired gratitude journal
41.Handmade Bookmark
If you enjoy crafting bookmarks out of different materials side jobs, why not try selling them online?
42.Unique Clothing Designs
Moms whose passion is in fashion don't have to settle for typical sewing patterns.
They can start side hustling by creating unique clothing designs and then selling them online through homemade sewing patterns platforms.
It's the perfect way to make some extra cash.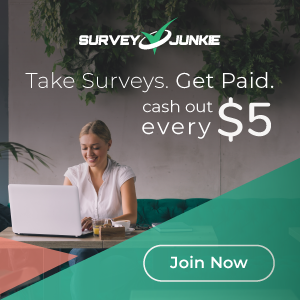 43.Leather Crafts –
Moms who love working with leather can start making money from their passion by selling handmade goods with leather.
Their handmade leather accessories will not only look good top quality, top-notch, but they're also much cheaper than commercially made items.

Learn how to make a leather card wallet.
44.Remodel furniture
This is a popular side hustle because it can be done affordably, and it's a popular hobby among both men and women.
If you know how to reupholster chairs, benches, sofas arts and crafts side business, try selling these pieces through sites like Craigslist or Facebook marketplace local free people for extra cash to earn some extra money full-time work part-time jobs.
45.Flower Arranging
Make money from your passion for flowers by arranging them into bouquets and selling them online. You can get started by following simple tutorials found. 
46.Baking
If you have a particular set of kitchen skills, try selling your baked goods for extra money.
You can make money by selling your goods to local bakeries or through platforms like Etsy or through your own website and social media.
How to make classic sugar cookies.

47.Photos To Calendar –
Photos to the calendar is another excellent money-making craft idea.
These calendars are especially popular during holidays so that you can create one for Mother's Day, Father's Day, Thanksgiving, or Christmas seasons.
Use online platforms like Etsy arts to sell these calendars and make extra money.
48.Andean Embroidery –
Andean embroidery is a prevalent art and craft side hustle that you can start today to make money.
You can create simple designs, like animals or geometric shapes, then embroider them on clothes, handkerchiefs, pillowcases, flat bags, local free people rugs.
Once you've made 20 of them, put them up for sale through platforms like Etsy.
It's the perfect craft for moms to make and sell to get some quick money to build their online business with Etsy, ebay, amazon arts
Learn how to make an embroidered flower patch
Get started: Learn Embroidery
49.Bath bombs, Bath salts, and scrubs
All of these crafts require simple ingredients that can be easily found at the grocery store and free online tutorials for those who need more direction.
Of course, once you know how to make one type of bath bomb or nonpareils sprinkle, it's easy to alter the basic recipe slightly and create something new!
Bath bombs are especially popular with customers on Etsy.com.

If they're out of your budget on Etsy, craft fairs may be another place to sell them.
50.Mason Jars
These jars are super popular for weddings and parties, so start planning early if you want to sell them at a craft fair or flea market.
There's something magical about mason jar crafts – they're vintage and nostalgic and just plain cute.
It can be very profitable to buy jars by the case and go on a crafting spree!
Another way to make money with mason jars is as storage; fill them with your other bath salts or nonpareils sprinkles (or any kind of candy) and sell those as well.
Etsy is an excellent place to sell homemade bath bombs and other easy crafts, such as sewn items like scarves, pouches, clothing, hats, etc.
This craft is highly versatile.
It can be used to make pretty much anything, from planters to lamps, depending on what supplies you get and how creative you want to get! There are many tutorials online, but it's pretty easy to figure out on your own too. 
51.Miniatures
Make and sell dollhouse furniture and accessories, such as miniature tea sets and dollhouses.
The best thing about this craft is that you don't have to spend a lot on supplies; just find ways to turn scraps into profitable items!
52.Fabric flowers –
Craft your own fabric flowers using bits of leftover or upcycled material and glue guns.
You can incorporate them into clothing, bags, hair clips, and so much more.
This is one of those crafts that looks way more complicated than it actually is.
Again, free online tutorials will help get you started with something like this!
Pinterest is great for finding craft ideas and tutorials, as well as supplies.
Once you know what's good on Pinterest, it's easy to find ways to tie those crafts into some sort of product that can be sold or used as a gift.
For example, if you are making soap, how about offering scented types like fresh-baked bread, brown sugar and oatmeal, banana nut bread – all popular scents with Etsy customers.
Learn how to sew a fabric basket
53.Prints –
If you've got good photos, try turning them into prints.
Etsy is the perfect marketplace for this, but you could also sell them at a local art show or craft fair.
You can make prints from photos of nature scenes, your own artwork, or even vintage-y family photos.
Choose just one concept to focus on – it'll be easier that way.
Then Pinterest and Etsy will help you find ways to create products from that particular idea.
For instance, these ideas focus on making bath bombs, mason jars, fabric flowers, and prints – all products that have been proven to be popular with customers!
It's easy to get overwhelmed by all of the crafts out there – so choose only a few to focus on.
With a bit of research and creativity, you can think creatively about how these items can be adapted into even more profitable products.
For example, you could easily create sugar scrubs to use as "facial masks" and then offer those as well as the plain bath salts that you already sell on Etsy or at a local craft fair.
The possibilities are truly endless!
54.Candles –
Customers love scented candles, so if these are something you enjoy making, it's worth trying to turn them into a business venture!
Again, Pinterest and Etsy can inspire customers and supplies alike. 
Remember: focus on one product idea only – otherwise, things will get confusing very quickly! For instance, one popular candle idea is to make custom scents essential oils.
There's no sense in trying to sell all candle ideas.
Just pick one that you enjoy and focus on that!
55.Pampering products –
Take that Bath & Body Works marketing strategy and go with it.
There is nothing more relaxing than some good bath salts, bubble baths, or Epsom salt – so take advantage of this fact by creating your own line of pampering products!
For the best results, find out what ingredients customers want (lavender? rosemary?) and start experimenting until you come up with something they will love.
Of course, once they're sold on those items, offer other spa-type goodies like lotions, face masks, body butter (with cocoa butter or shea), lip scrubs, etc.
56.Origami –
Origami arts and crafts side businesses are popular in Japan, especially during the New Year's Eve holidays.
You can get started by making these items with paper.
All of the materials are available online through platforms like Amazon.   
57.Birdhouses –
These can be painted, plastered, or "whitewashed" (painted with water and then sanded to give it a rustic look).
Birdhouses are very popular on eBay; if you don't want to sell them online.
Yard sales (especially community ones) are another excellent option.
58.Crochet Earrings –
Crochet earrings are an excellent way for moms with an artistic streak to make money. With just a couple of crochet hooks, some yarn, and a pattern, they'll be able to create crochet earrings that will sell well. There are also plenty of online tutorials you can follow.
59.Basket Weaving –
Basket weaving is another popular art and craft idea to make because it doesn't require any complex equipment or materials.
60.Wood Burning –
If you have an artistic flair, try turning it into a profitable side hustle by making wood-burning crafts to sell.
There are plenty of tutorials online that will show you how to make simple designs, like animals, human figures, geometric shapes.
All you'll need is a wood-burning tool, some fine tip pens, graphite pencils. etc
61.Illustrator :
If you're great at drawing, becoming an illustrator is a profitable art to sell for profit.
Illustrations are a profitable side hustle for moms who are great with drawing.
You could work for magazines, fashion brands, advertising companies, etc.
It's not an easy career to get into, nor is it one of the easy crafts to make.
You'll need to complete online courses or get qualifications before finding work arts and crafts ideas.
However, once you've got that under your belt, it can be very rewarding.
62.Christmas Wreaths –
This is a fantastic craft that will be profitable during the holidays.
You can make videos and post on your youtube channel about your craft to get more eyes on your online store and sell for profit.
63.Cartoonist –
If you're skilled in drawing funny cartoon characters, this is another DIY craft business to consider
Once again, you may need qualifications and experience.
You could also consider creating educational cartoons to make some money for arts and crafts side businesses.
64)Sculptor –
If you have a knack for sculpting, then you should look into making and selling sculpted art.
It's not the easiest of jobs, though, so make sure you consider it carefully before getting started.
65.Handcrafted Jewelry –
If you have a knack for making jewelry, this can be a great way to make money.
Handcrafted jewelry is a great craft to make and sell.
The internet is your oyster when it comes to finding places where you can sell handcraft jewelry.
All sorts of jewelry can be made at home.
Learn how to make a cross-stitched pendant.
If making earrings – make sure to buy large quantities of the same kind of clip or hook; little things like this will help create consistency in your products.
Also, decide whether you want to use beads or faux pearls, or other materials as your main component for the items.
Finally, check out websites that sell wholesale supplies, so you know where to buy things in bulk and at the best price.
Learn how to draw and paint gorgeous florals
What are some other good crafts to make and sell?
---
Headbands,
scarves, blankets,
cross-stitched wall hangings (most people don't know how easy it is to cross stitch),
aprons,
teapot trivets (if you can sew them yourself) or
any kind of oven mitt/potholder that's fun and unique.
What do You Need To Make Profitable Crafts To Sell. 
---
All you really need are supplies for the craft.
If you are a stay-at-home mom, starting an arts and craft business is much easier because you have so many things around the house already.
This means you may not have to invest in supplies, especially if you have supplies left over from other past businesses that you can use.
The best kinds of businesses for stay-at-home moms are the ones that require no upfront investment.
Simply because the more money you can make without spending money on supplies or business items, the better your chance of making money from your business.
For example, one popular art and crafts side hustle is jewelry making.
Jewelry making is loved among moms because it is It's easy to make jewelry at home and invest in materials that allow you to test out different styles.
So when you are just starting out, it may be best to stick to options that require little to no upfront investments so If for some reason the side hustle fails, your losses are minimal.
What Crafts Do People Love?
---
Some popular types of arts and craft side hustle that is sure to be lucrative include: –
jewelry making
Candle making.
Greeting card
Selling handmade soaps and bath products.
In addition, many moms also sell art and paintings.
However, this requires more skill and talent than other side hustles.
So If you want to start a side hustle with craft items that require less artistic ability, consider making gift cards or gift baskets.
Which Arts and Crafts Side hustle Is Best?
---
By now, you may be wondering which of the options is best.
Here is the interesting thing, the best arts and crafts side hustles aren't always the most expensive projects.
For example,
You can make big profits with little upfront investment if you make candles to sell
Candles come in various scents and shapes and allow you to invest in bulk candle materials that allow you to make more money via your craft.
Another great option is, handmade soaps.
Hand-made soaps sell well because soap is something that everyone needs and uses daily.
You can create beautiful packaging for the soap that makes it perfect if it's a gift item or even retail at craft fairs.
Gift baskets are another popular option for stay-at-home moms who want to take advantage of easy arts and crafts but do not have the skills or time to paint or make jewelry.
The point is, the best side hustles are the options that allow moms to work as much or as little as they want so that they can do it from home.
Plus, many arts and crafts businesses for artists and crafters allow mom entrepreneurs to turn their hobbies into something profitable and exciting, whether painting, knitting, or creating handmade cards.

How Much Can You Make from arts and crafts Business?
---
Many art and crafts businesses for stay-at-home moms allow you to make as much money as your time and creativity allow.
So the sky is really the limit to how much you can make.
However, this also depends on different factors like :
– How much time do you put into it
– Whether your arts and crafts is a hobby or a business
– The geographic location of where you live
– How talented are you? Are you an incredible artist, or can you create the best cards ever?
– Do you have special skills like painting, baking, sewing, etc.?
– What side hustle do you choose to get started with.
-Can you make better money selling handmade greeting cards than Etsy or pottery?
-how much do you spend on the materials?
Can you keep your business profitable, or are you spending more money on supplies than the business earns?
For example, if you make handmade cards, it's easy to sell them at Facebook Yard Sale groups, Craigslist, Etsy, and local craft fairs.
However, If you choose an arts and crafts business that requires more skill like painting or jewelry making, it's best to showcase your talents online with a website or blog that allows customers to see your work.

Can side hustles for stay-at-home moms make a full-time income?
---
Absolutely.
There are side hustles that allow mom entrepreneurs to turn their side gigs into full-time incomes.
For example, some side gig options like blogging and writing can also be turned into book writing careers.
Other options like teaching yoga, running online stores, and creating an e-course allow moms to create a successful side business that is lucrative enough to replace her income from one of her jobs.

It may start as a side business but soon enough it can bring in a full-time income.
How long does it take to sell an item, and how much time do I need to make them?
---
Look up prices for your particular craft (in most cases, this information is available online) and see how much you'll make off each one.
Then divide whatever number you came up with by the number of hours you feel like spending on your craft per day/week/month, and that will give you a general idea of how quickly they'll sell and the amount of money they're worth per hour spent on them.
First of all, may also want to think about how many hours you'd spend on your craft weekly.
If you're only willing to work on them one night a week, for instance, then you'll want to find out how long it takes to make each item and multiply that by the number of items you can reasonably expect to sell in one evening.
The key thing is just making sure that your price per hour spent makes sense. 
If it doesn't, either raise the price or lower the time commitment required for each item.
Do I need any equipment?
---
Not really – most people use what they already have on hand for their crafts. 
However, depending on the craft, you may need to invest in some equipment.
What crafts are selling in 2023?
---
Surprisingly enough, the crafts selling the most in 2021 are
Paper flowers
Bath bombs
Face masks
Resin crafts
Stained glass
In addition to this, other hand made items that are high in demand are
Jewellery.
Planners / notbooks/ calenders
Bath Bombs
Bath Scrubs and Soaps.
Also, online tutoring will be a booming market as technology is making more people want to learn from home.
so, If you have a background in teaching or working with children, why not start your business teaching arts online?
While the recession put many people out of work, it's also opened up new opportunities for some people.
If you're looking for a profitable side hustle that won't cost you an arm and a leg to start, then look no further than these tried-and-true crafts:
What are the best-selling crafts?
---
The best-selling crafts consist of
handmade soap (also known as a cold process),
woodworking,
jewelry making,
metal crafting, candle/soap making,
digital scrapbooking,
knitting,
crocheting,
sewing,
cross-stitching,
quilting and
baking.
While researching what types of products sell the most today or in 2023, or even 2025, keep in mind that each craft is different and will take time to master.
I bet you're wondering how much money you can make from doing such crafts as knitting, soap making, or jewelry making?
Well, let's just say that the sky is the limit! 
While some people just craft as a hobby without selling anything, others use their crafting skills to bring in thousands of dollars each month.
The thing about earning an income from arts and crafts is that it doesn't happen overnight.
You can't just sit down and expect good results right away; it takes patience and dedication to achieve any goal in life – whether that goal is turning your passion into a profitable business or losing weight, for example.
So if you really want to become successful at something, you need to dedicate your time to it and not give up when things get hard.
In addition, if you can turn your hobby into a profitable business, then why wouldn't you?
The best part is that there are so many ways you can start a home-based arts and crafts business today! Even though the economy isn't in great shape right now, people love buying handmade products because they know that their money supports small businesses rather than big corporations.
If I want to sell my arts and crafts online, what should I do?
---
Online selling is one of the best ways for stay-at-home moms to earn money from their busy homes.
In fact, Etsy has been named America's most popular online marketplace for handmade and vintage items.
You'd be surprised at how many people sell handmade products on Etsy each year, so why shouldn't you?
The great thing about selling online is that it's incredibly easy to get started:
just sign up for an account with an eCommerce website such as Etsy or Ebay,
then list your first product and wait for the sales to come in!
The only downside to selling online is that there're plenty of other people who want to start making money from home, too, so don't expect overnight success; otherwise, you'll probably end up being disappointed.
In addition, if you don't think you could make a living from selling arts and crafts online or even offline, remember that it doesn't hurt to try.
If you craft something, list it on eBay/Etsy for $5 plus shipping, and if it doesn't sell after six months, you can always take it down.
So whether you want to earn money online or offline, just remember that there's no harm in trying! The only way to find out if your product will be profitable is by testing it, so just get started already!
What can I make and sell in 2023?
---
Here are a few things you can make from home to sell for easy money in 2023 (and beyond!)
– natural soap 
– digital scrapbooking kits
– personalized gifts such as signs, mugs, and blankets for dogs/cats
– knitting patterns and DIY knitting kits
– crochet figures/patterns/kits 
– sewing patterns/kits
– cross stitch figures/patterns/kits – quilting patterns/kits  
Take your pick! Remember to watch out for the trends when you decide what to make and sell because it's always better to be one step ahead when trying to make money online.
Once again, the sky is the limit for how much money can be made from home with arts and crafts, so get started today!
How To Sell Your Crafts To Make Money.
---
As a stay at home mom, there are several ways you can make money from arts and crafts :
1 You can sell your arts and craftwork through Etsy or Shopify and get a percentage of the income
2. You can also wholesale handcrafted goods to retailers who buy them in bulk and resell them on their website
3. Sell your handmade items at local flea markets
4. Include affiliate links that allow you to make money when people purchase from your store
5. Create an e-course for arts and crafts beginners
6. Sell ads on your site
7. Offer commission-based services like you create my birthday cards for me
8. Make printable greeting card templates, including envelopes, stickers, etc., and sell custom designs online
How much money can Etsy entrepreneurs make?
Etsy's revenue for 2016 was $3.04 billion.
The top 3 categories on Etsy are
Jewelry,
Home Decor, and
Clothing.
The most sold items on the site include
handmade cards,
women's clothing, and
household décor accessories.
Since most arts and craft businesses have high turnover rates, it's easy to see how profitable side hustles for a stay-at-home mom can be a great part-time source of income.
The truth is, some side hustles will take more time than others, but thankfully social media has also made it easy for businesses to get out there and be seen.
However, unless you're selling full-time, businesses that require a lot of time may not be right for every mom entrepreneur/stay-at-home mom.
Most importantly, make sure that the side hustle you choose interests you to keep at it and be happy with your business.
And another thing,
Most side hustles for a stay-at-home mom require very little startup money, but the higher the stakes, the higher the income.
For example, if you sell crafts at a local craft fair, your side hustle may not bring in a lot of money; you may just be able to get extra money.
However, if you create and sell original paintings on your website or through an art gallery, your side hustle income can become very lucrative depending on how many pieces of artwork you sell.
You can get your craft out thereby taking advantage of social media, starting a youtube channel or blog.
In conclusion, side hustles for stay at home moms have become very popular because it increases mom's income while allowing them to spend more time with their families.
So starting a side hustle in arts and crafts is an awesome option because mom entrepreneurs can earn extra income from a hobby they already love.
Plus art and crafts side hustles have been proven to be very lucrative.
Do you have a side hustle idea that you'd like to share?
Share it in the comments below!